7 tags
10 tags
Majority votes to reject right wing, but... →
Dems are undeserving beneficiaries of progressive, demographic shifts Extremely high unemployment and increasing poverty, the economic trends that have characterized the last four years, would normally doom an incumbent president. Barack Obama was reelected to a second term, however, primarily because a majority of the population feared and rejected the program of Romney, Ryan and the extreme...
7 tags
8 tags
10 tags
7 tags
7 tags
9 tags
PSL Presidential Candidate Peta Lindsay Responds... →
As President Obama and Mitt Romney held their final debate tonight, socialist PSL Presidential Candidate Peta Lindsay - who has been excluded from the Presidential Debates - joined a protest outside in Boca Raton, Florida, prior to issuing the following statement on U.S. foreign policy. Tonight's debate between President Obama and Mitt Romney proved that the two candidates have far more in...
8 tags
8 tags
6 tags
9 tags
Lindsay/Osorio Campaign salutes Hugo Chávez and... →
"We socialists in the United States celebrate with Venezuela's working and poor people the re-election of Hugo Chávez" Socialists throughout the Americas, and indeed throughout the world, join with the Venezuelan working people in celebrating the re-election of Hugo Chávez as Venezuela's president. As the presidential and vice-presidential candidates of the Party for Socialism and Liberation...
5 tags
Hey Mitt: Are GE, Dow Jones, Ford and BofA part of... →
By the Lindsay/Osorio 2012 Presidential Campaign September 21, 2012 A video released Sept. 17 showed Republican presidential candidate Mitt Romney deriding those who he labeled as the 47 percent of the population "who are dependent upon government … who believe that government has a responsibility to care for them." Unintentionally, Romney's outrageous words provided a fitting description...
8 tags
8 tags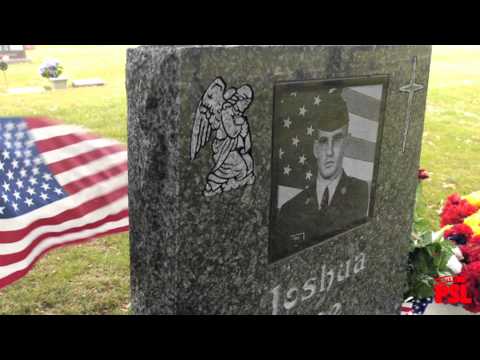 5 tags
6 tags
Anaheim community attacked by police—the people... →
The writer was on the scene within fourteen hours of the incident interviewing victims, witnesses, and activists. For a brief moment on the evening of July 21, the people of a small Latino community in Anaheim, California came together, abandoned their fear of the police and fought back in self-defense. Manuel Diaz, another victim of police terror The crowd of families, nearly 100 people,...
6 tags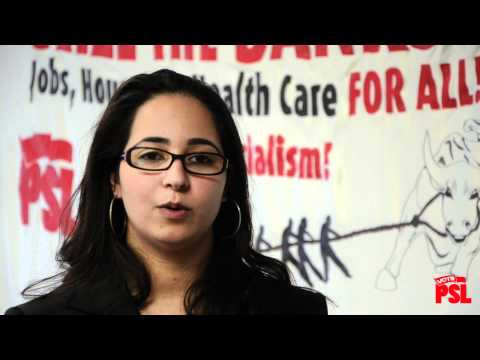 12 tags
6 tags
Syria Debate: Brian Becker exposes US effort to... →
Why the US is promoting civil war in Syria "The United States, Britain, France are on a regime change path, they recognize the vulnerabilities in different societies - if they're divided by religion or etho-centric divide -  those divisions are then utilized to break up the country.  We see that in the case of Iraq, that's precisely what the United States did. In the case of...
5 tags
6 tags
2 tags
3 tags
4 tags
2 tags
"You don't fight fire with fire. You fight fire with water…We're not gonna fight..."
– Fred Hampton (via atreegrowsinbrixton)
5 tags
Quebec student struggle continues: Repressive law... →
By Michael Chrisemer JUNE 10, 2012 In recent months, Quebec has seen a massive surge in the movement to fight austerity. As new talks between student groups and the government break down, the struggle against tuition hikes in Quebec has become a focal point. The ongoing student strike that began in mid-February has had an enormous impact in Quebec so far, including a demonstration on May 22 of...
6 tags
7 tags
Peta for Prez: A Black Feminist Socialist... →
Check out Peta's in-depth interview feature in The Feminist Wire! By Alexis Pauline Gumbs I was thrilled to get to talk to real life Black feminist socialist 2012 presidential candidate Peta Linsday!   In the midst of her historic campaign as the Party for Socialism and Liberation's presidential candidate, through which she is raising issues that the representatives of the dominant...
6 tags
6 tags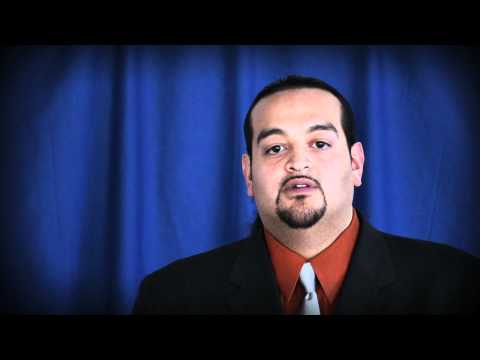 8 tags
Vote PSL at the Unite Against the War on Women... →
Check out the pics from today's rally in Downtown Los Angeles, "Unite Against the War on Women."  PSL Presidential candidate Peta Lindsay was there, providing commentary on the ground.  Follow Peta on Twitter:  @PetaLindsay Women's rights were won through struggle!  Reproductive rights = women's equality!
5 tags
8 tags
Sustainable socialist planning is only answer to... →
Earth Day statement by Peta Lindsay April 22, 2012 The owners of the banks and corporations care nothing for the environment unless it will maximize their profits in the short-term. Organic, sustainable practices are only adopted by corporations like Wal-Mart etc when they can see the dollar signs piling up. Energy corporations and the military industrial complex have carried out consistent...
6 tags
Vets, active-duty service members respond to new... →
Release of photos a service to all who suffer from the war and foot the bill APRIL 19, 2012 Again, people are shocked by what is a normal, everyday occurrence in the Afghanistan war. Again, Pentagon officials act surprised and appalled, condemning an act as "isolated" and "out-of-character," when they are responsible for creating the conditions for such acts and know full well these are part...
9 tags
7 tags
4 tags
9 tags
Why we say "Seize the Banks!" →
A video message from the PSL's Lindsay/Osorio Presidential Campaign The Party for Socialism and Liberation is intervening in the 2012 presidential elections to bring a revolutionary, socialist message into the electoral arena. Peta Lindsay is the candidate for president and Yari Osorio is the candidate for vice president.  The Lindsay/Osorio 2012 Presidential Campaign believes real change...
3 tags
"I do not expect the white media to create positive black male images. Positive..."
–  Huey P. Newton (via antisocial-socialist)
6 tags
3 tags
4 tags
4 tags
4 tags
4 tags
Shaima Alawadi was killed by racist demonization →
Statement by PSL presidential candidate Peta Lindsay April 2, 2012 Shaima Alawadi's husband Kassim Alhimidi mourns at a memorial service, March 27. Shaima Al-Awadi, an Iraqi mother of five, died March 24 after being attacked and brutally beaten with a tire iron in her own home. She was found by her 17-year-old daughter, who also found a note next to her that read, "Go back to your...
5 tags
THIS THURSDAY IN L.A! Film Showing: 'Arna's... →
THIS THURSDAY in LA!  Don't miss this very rare film about Palestine, and the refugees who grew up to be leaders in the armed resistance movement (including never-before-seen raw footage from the front lines of the Second Intifada) Time:7pm Location:137 N. Virgil Ave, #201  Los Angeles, California Contact:  answerla@answerla.org or 213-251-1025 Watch the trailer, see you there!   ...
3 tags
Why are honeybees dying off in massive numbers? →
Honeybees are dying at an incredible rate. Widespread "colony collapse disorder"—in which all the adult honey bees in a colony suddenly disappear or die—is being linked to insecticides made by companies partnering with Monsanto. Monsanto, the world's biggest seed company, is the largest owner of seed genetics in the United States, accounting for more than 90 percent of all genetically...